To read more reviews, check out my Wedding Wire
"JUST what I was looking for" | Laura + Pete
"Pinky is absolutely amazing! We planned a trip to Oahu for our honeymoon, and I really wanted some amazing photographs of us, showing off the beauty of Hawaii. I did a bit of research online and came across Pinky's website – as soon as I saw it I fell in love with her work, it was JUST what I was looking for. When the time finally came for us to have our photoshoot Pinky made us both feel very relaxed (we're not really used to having our pictures taken), and she was super friendly! I thought having the photos would be a great way to capture the essence of our honeymoon. When I come back to Hawaii I wouldn't hesitate to book Pinky for another photoshoot! Thank you Pinky!"

" Someone who can capture stolen moments" | Joyce
When searching a photographer, i was looking for a website that caught my eye…someone who can capture stolen moments.  Pinky made me feel very comfortable!! i felt like we have known each other for a long time! i felt at ease once i met her!  its just with the time constraint of the ceremony starting, i felt like i didnt get a chance to let you know what kind of shots was looking for.  Our experience was great!!  She was very patient, calm, friendly, and reliable!!!  She gave me the best refferals for Pomaikai and Faith and Beauty!!  Every single person made this day perfect for us!
I realized that we hired the right person when i first contacted her!  She was very prompt at returning emails, friendly and very reliable!  Before the wedding i would look at your pictures every week! I was so excited to work with you!  Thank you so much Pinky!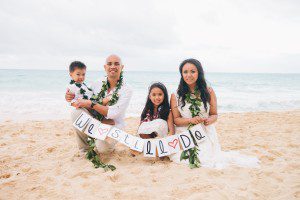 "She seemed just excited and honored working with us as much as we felt working with her"  | Alicia + Pawel
We were definitely looking for someone who was professional, took awesome pictures, comfortable to work with and someone who could work with our budget.  The biggest problem we faced when searching for a photographer was finding someone online we could trust to film our special day. We  had to go base on their website and talking to them personally. Also finding someone who offered a package that fit us was a little bit of an issue.  We literally only had a month to find a photographer. We knew we had to find someone soon but we also wanted to be comfortable with our choice.
We were very comfortable with working with Pinky. She met with us a few weeks before the ceremony to meet with us and ask questions about our big day. We knew we would be in good hands the moment we met her. She was funny and down to earth. She was patient with us on the day of. She was very prompt when answering any emails that I sent her.
Our experience with Pinky was awesome. She seemed just excited and honored working with us as much as we felt working with her. She made us feel like our wedding day was her top priority. Working with Pinky definitely doesn't feel like a boring client to vendor relationship but more like friends hanging out on a special day. She was very flexible with our time frame and she offered us a package that fit our schedule and budget nicely.
We knew we had hired the right person when I looked at Pinky's website. I told my fiancé she looks like she would be fun to work with. We're an upbeat couple so we wanted someone who fit our personalities.
"SIMPLY AMAZING" | SHARON + STEVE
"Pinky! Pinky! Pinky! This girl is simply AMAZING!!!    I hired Pinky to do our wedding, and I am so happy I went with Pinky.  Pinky takes photographs that a timeless, classic, and simply breathtaking.  She captured so much more than images.  She really captured our emotions that day.
If I had to describe her style of photography, it would be vintage meets glamor meets ethereal.  She really can do it all.  It really just is a breath of fresh air.  Literally, seeing some of the photos she's taken…I can't help but take a deep breath and go, "Wow!"  I especially love her soft, light images.  Pinky works so well with natural lighting.  The final images are just fabulous!!!
My husband were so pleased with our engagement pictures that she took, and we were simply in awe of our wedding photos.  They. Turned. Out. Amazing!!!   My husband HATES taking pictures, but she really makes us feel comfortable in front of the camera.  Pinky does not pose you into any awkward or uncomfortable poses, as I know some photographers do.  Working with Pinky is very natural, candid-like, and very "in the moment."
I highly recommend Pinky.  She is talented, professional, and just so easy to work with!!!"
" Very beautiful heart felt images" – Bryan + Kevin
What more can we say than Pinky is an amazingly talented photographer ; she makes you feel so at ease and comfortable. She is extremely accommodating , a true professional and an excellent / prompt communicator. She has a genuine artistic sensitivity, very evidently reflected in her work, very beautiful heart felt images are the result ; great care taken to ensure satisfaction. She has very good artistic sense and modern style, good taste, high quality visual aesthetics of images.  She made us feel quite at ease, relaxed and were really reassuring during and after the shoot.  We can not recommend Pinky highly enough, so happy we chose Pinky Photography! Thank you again
"Unspoken heartfelt moments" – Cari + Brian
Pinky is awesome! Her pictures are able to tell a story and capture those unspoken heartfelt moments. I made sure to book her a year before my wedding to ensure she would be available to capture our special day. Now, I have such beautiful photos to help us remember all our memories created!
"BROUGHT TEARS TO MY EYES" | FAITH + JOSH
"These photos are AMAZING!!!!!!!!! We have been missing Hawaii ever since we left and these photos truly captured our honeymoon and reminded us of what a great time we had!  Thank you so much! These brought tears to my eyes-you are an amazing photographer and we cannot thank you enough!"
"BEST WEDDING PHOTOGRAPHER" | RENA + SEAN
"Pinky was the absolute BEST wedding photographer!! My mom is a wedding photographer and believe me when I say I've seen amazing wedding photography for years, but Pinky topped everything! We only spent 60min shooting with her (pre, post, and during the wedding), but we got over one a hundred amazing pictures from Pinky that captured our personalities PERFECTLY!! I cannot say enough good things about her work, you are incredibly insane to look elsewhere for your wedding photographer. Pinky is simply the best!"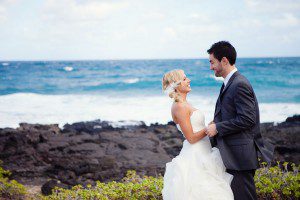 "PINKY ROCKS" | MOTHER OF BRIDE
"As the mother of the bride given the task of choosing the photographer who would document the union in Hawaii, my job was a big one. Not only am I her mother but I am also a wedding photographer and needed to find a photographer who could handled the technical skills of shooting in the full sun at almost midday (no small feat, let me assure you), be able to capture their day PLUS their personalities in ONE hour and make them feel comfortable. Both Sean and Rena are natural in front of a camera and absolutely gorgeous but the right photographer would not try to pose that out of them. I did a lot of research for days and Pinky's work spoke for itself and Rena loved her "about me" so the decision was made. I love the photos and have to say that the weddings photos were even above and beyond what I had expected and Sean and Rena loved working with her. I can't even begin to pick a favorite and highly recommend her to anyone looking for a photographer. Pinky Rocks. Get her before she finds that out and starts charging what she is really worth!!!"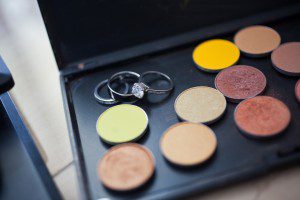 "AMAZING STYLE" | KAY
Pinky was a God-send! She impressed me with her professionalism and talent. She made the shoot so much fun. All the nervous bride jitters fell away and I really enjoyed myself. She brought out everyone's individual character in her photos. I can't even begin to describe it. Her style is so amazing! We were so excited to get our album. Pinky captured moments in time…a look…a smile…a kiss that made the day magical. If you are able to hire her for your wedding, do so! Thank you so much, Pinky!! -Kay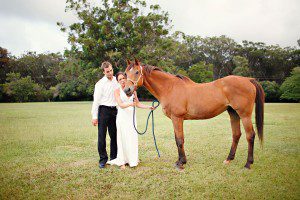 "MY DREAM WEDDING DAY" | LAURA & ED
"Pinky Photography captured everything I had hoped for in my dream wedding day. She needed little direction and had a vision for portraying my wedding into a romantic and timeless memory. She was professional, organized, and very personable throughout the process. These are qualities difficult to find especially given the many things a bride is left to coordinate. While my theme was a simple beach wedding, her creativity and touch made the day appear extravagant. Also, I have to mention, my friends and family cried twice: both at the wedding and in seeing the photos a few weeks later. Thank you Pinky!"
"FEELING AT EASE" | EDNA
"One of my good friends introduced me to Pinky and I'm glad she did, because Pinky is a wonderful person. Not only did she do my wedding pictures and did my engagement pictures too. The best thing about Pinky is her personality when you work with a complete stranger its always hard to be "yourself", however with you- you feel at ease to let your inner personality shine. She lets you be yourself and that was a big thing for my hubby and I. She listens to suggestions and makes suggestions that are fun for you and the whole family.  Now, that I found a friend in Pinky, she knows that I will run to her for future photography. She does beautiful work and a photographer with a fun and friendly personality.. Thanks Pinky for everything…"
"SHE TAKES PRIDE IN HER PHOTOGRAPHY" | ALAN & ALBETTE
"From the first time I saw Pinky in action at a friends wedding, to my first conversation with her at that wedding I knew I wanted her to photograph our special day as well as our engagement photos. She takes pride in her photography work and you can tell it is not only a job but something she loves very much. My husband does not enjoy taking pictures (I do..sometimes a little too much) so seeing how comfortable she made him feel made it a great and fun memory for the both of us. We couldn't have been happier with our engagement & wedding photography experience with Pinky & her husband Chad, you both have captured a moment in our lives that we can share with our family for generations to come & for that we are forever grateful…xoxo…."